Pre Engineered Building Solutions
About Us
Pre Engineered Buildings are factory-built buildings of steel that are shipped to site and bolted together. What distinguishes them from other buildings is that the contractor also designs the building – a practice called design & build. This style of construction is ideally suited to industrial buildings and warehouses; it is cheap, very fast to erect, and can also be dismantled and moved to another site – more on that later.
Great speed is achieved because while the foundations and floor slab are being constructed, the beams and columns – the structural system – are being fabricated in the factory. Once the foundations and floor are done, the columns are shipped to the site, lifted into place by cranes, and bolted together.
Our Mission
To supply high quality pre-engineered building services and solutions to a nationwide client base while utilizing innovative technologies within an environment of motivated employees, focused on continuous improvement, highest business standards and work ethics.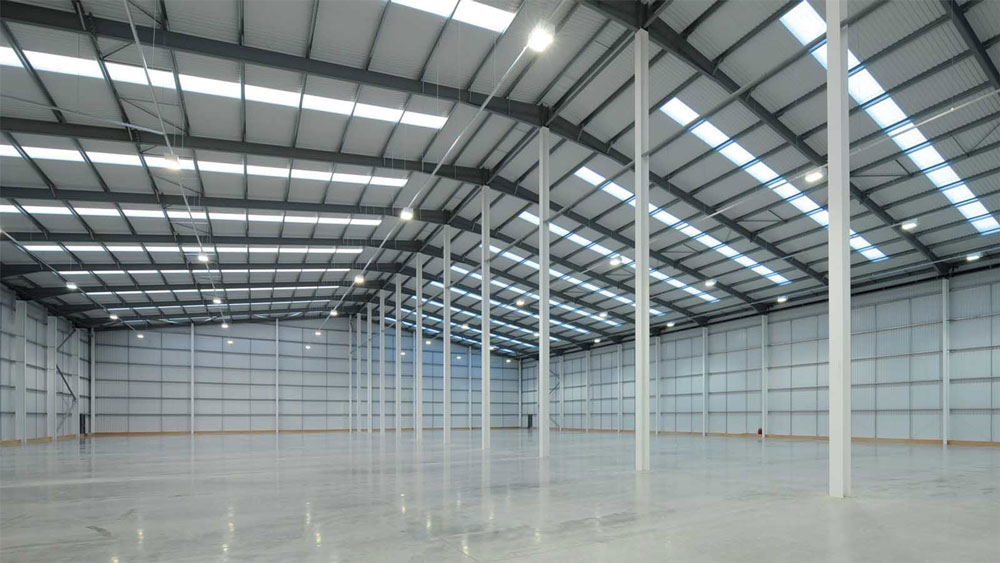 Re-locatable by means of dismantling and reassembling

Quick delivery with express installation





Precise design and detailing

High trade product of consistent quality

Custom design solution that complies with customer satisfaction

Best project management practices


Timely delivery of projects

Efficient and sustainability manufacturing
Design
Collection of customer requirement and making best possible design for providing the solution. Making diagrams/ drawings to show that design's practical feasibility.
Planning
Required time, work force and material estimation/calculation
Purchasing
Procurement of selective and appropriate raw materials according to requirements.
FABRICATION
Fabrication is a core phase which includes further phases as following: Cutting/Shearing, Forming/ Bending, Machining, Knurling, Drilling, Welding, Deformation, Facing.
Assembling / Painting
After the weldment has cooled it is generally sand blasted, primed and painted. Any additional manufacturing specified by the customer is then completed.
Quality Control
Quality control or quality check. Inspection to meet customer satisfaction.
Delivery
Inspected finished product is then shipped.