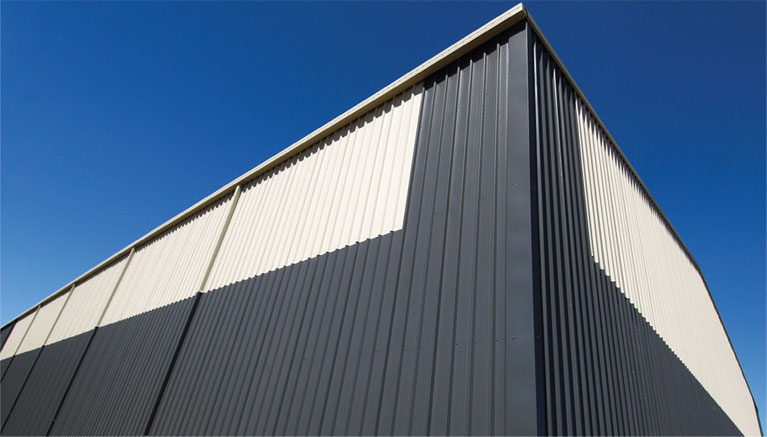 Steel Cladding
It protects the inside and outside of buildings, tools, instruments, objects, structures, or other appliances. It has incredible self-repairing ability. Stainless steel is easy to sanitize, maintain, and keep clean. The cladding can add to structural strength, while the other materials can be selected for other important functions such as thermal or electrical conductivity.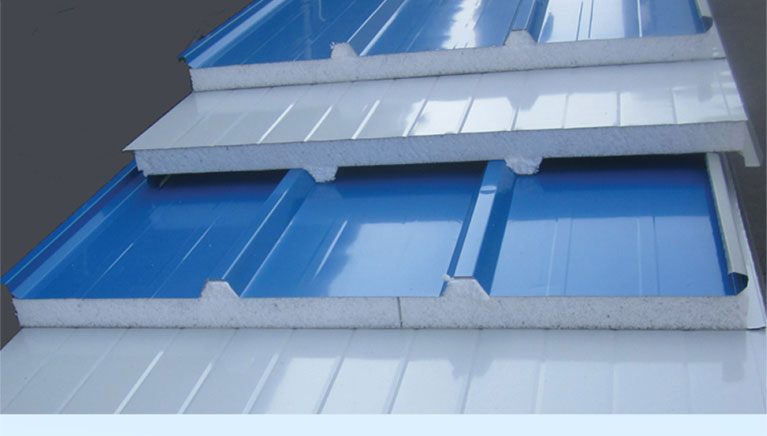 Sandwich Panel
Sandwich panels are cost-efficient, prefabricated elements that consist of an inner insulation core between two single skin steel sheet layers. The insulating core can be mineral wool, polyurethane, polyisocyanurate or polystyrene. These panels are lightweight, rigid and result in a very fast erection. The panels provide sufficient insulation and noise reduction properties.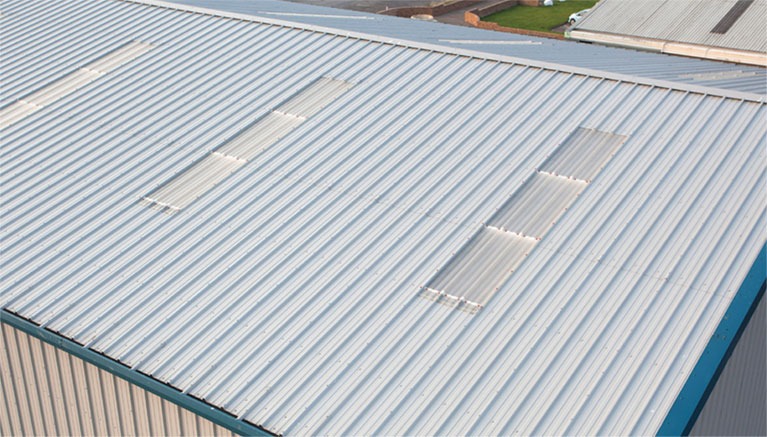 Polycarbonate Cladding
Polycarbonate sheet has an extremely high thermal insulation value with transparency. It aids in covering and decorating industrial, residential, commercial and public buildings, stadiums, gymnasiums and sports clubs, etc.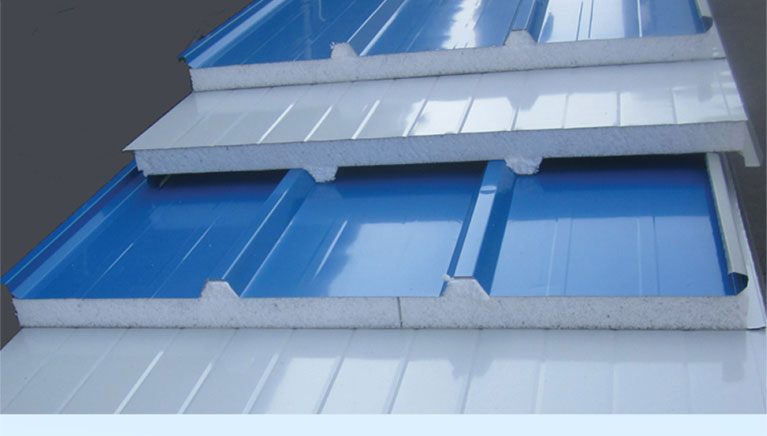 Clip Lock Sheeting
Clip lock pro le is specially designed for roof sheets to avoid the leakages.There is no penetration in sheets during the installation. The strength of roof with Clip lock is more than the Hi rib as there are two stiffeners in each trough. No screws are visible as there is no screw penetration. Clip lock pro le is designed to be xed to roof purlins or wall girts with xing clips which are concealed during insulation and require no fastening holes through the sheets.
Roof Insulation
Insulation works as a barrier to heat transfer, helping to keep out unwanted heat during summer and preserving warmth during winter in metal buildings. Insulation effects can be done using materials like rockwool, polyfoam, polinum etc.